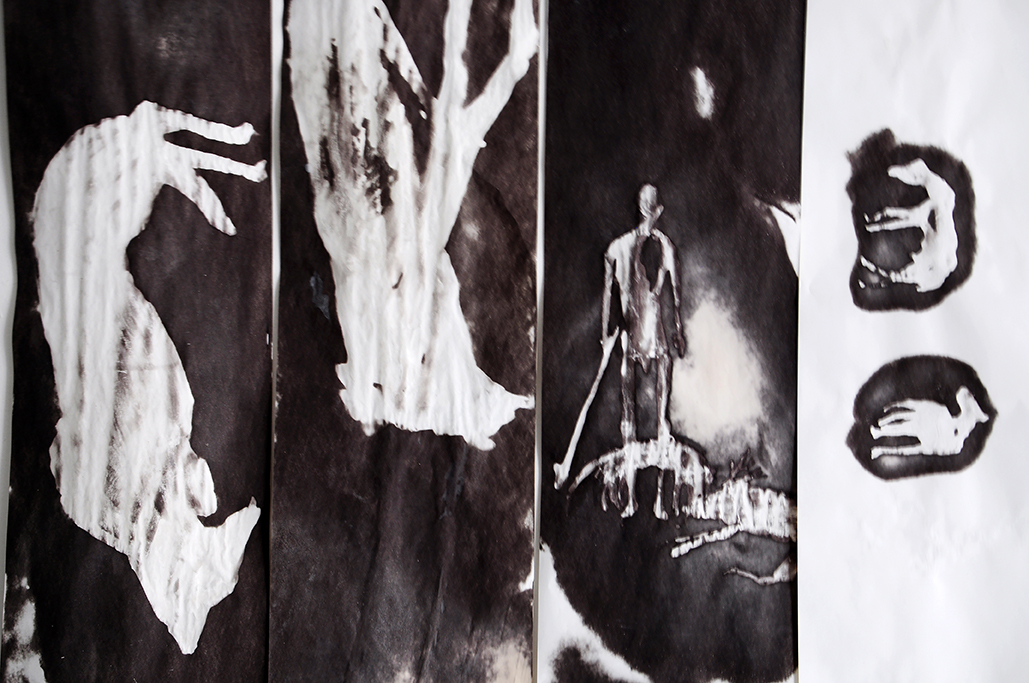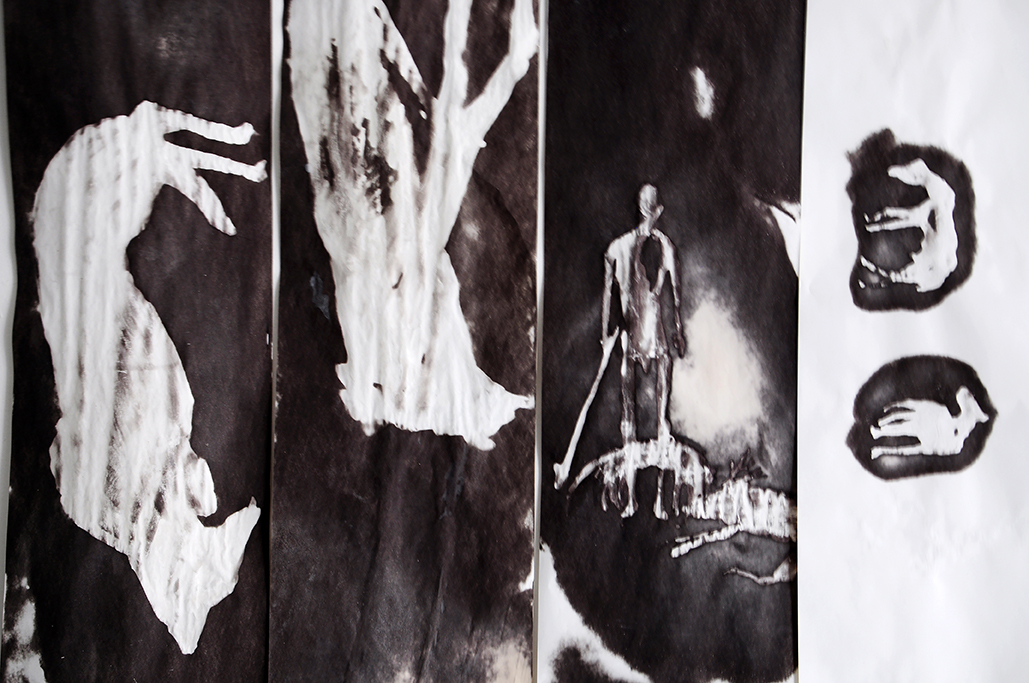 Tapestry
Thermo-paper
5m x 2m x 2.5m
2014

This work is made from rolls of thermo-paper, a material commonly used in early fax machines.
Much like the concepts of nature and culture, the already outdated "new" material of thermal paper, reflects the ever changing relationship between man and the outside world. The motifs resemble cave paintings - the earliest records of this relationship - and because of the nature of the material, they also fade with time.
The images are narrative, however they do not tell a specific story. Instead, they represent a point of departure for storytelling and interpretation.